on the Blog…
Tips, Tricks, Tools (and random thoughts)
7 Reasons why Coloring In for Adults is a Good Thing
A while ago we submitted the following article on rainydaysandholidays.com about the craze in adult relaxation activities, which takes us right back to our childhood – Coloring in for Adults!
"Why is this a good thing?", you might ask. Well, here are 7 reasons:
1. No Skill Required
Coloring in requires no artistic skill – not everyone is a Picasso or Michelangelo, and to many, the thought of starting out with a blank piece of paper is somewhat daunting.
2. 'Art Therapy'
Coloring is a form of 'art therapy'. By partaking in a relatively 'mindless' activity, many adults are able to unwind and de-stress using an old-fashioned medium that doesn't require anything electronic! (This is by no means a replacement for medical therapy for those requiring it.)
3. Pamper Your Inner Child
By relaxing and taking a little bit of 'me-time', coloring helps with creating balance, reducing insomnia, increasing productivity and quietening the 'inner child'.
4. No Rules
There are no rules! You can 'stay in the lines' and use 'realistic' colors, or go wild and expand your imagination – use pink for the elephant and purple for the sun – no one is judging!
5. A Family Activity
Coloring in is a great family activity. All that's required are a couple of sheets of coloring pages, a few felt-tip pens, and the family table. There's something quite special having the whole family sit around the table, each creating their own piece of artwork and silently bonding. Alternatively why not each add your own contribution to the same sheet – an achievement the whole family can be proud of. (If you live in South Africa you're no doubt very aware of Eskom's load-shedding. Coloring in can take place during the day when there's no other electronic devices to entertain, or even at night by candle or torch light!)
6. A New Type of Gathering
We've been through book clubs, scrap-booking clubs, and are now onto coloring in clubs. A couple of places in the US have already reported great success at these outings – the ladies are queuing up to take part in sharing a glass of wine and time to unwind at the end of the day.
7. Great Doodles
Coloring pages are great for doodling! I know someone who keeps her coloring book next to her phone. Instead of doodling mindlessly, she uses the coloring pages to 'fill in the blanks' with lines and fancy twirls of her pen.
Have you tried coloring in yet?
Amazon is filling up fast with best-seller coloring books for adults, available in both hard copy and kindle format.
If it's just one or two pages you're looking for, there are a number of sites available on the internet where you can find free coloring pages to download and get started immediately.
We have our own coloring book for adults
RainyDaysandHolidays, in collaboration with d-zine hub have published Snowflakes Coloring Book. This book was inspired by nature's unique, yet intricate snowflakes and is available on-demand from Amazon and other outlets. It makes for a great gift for 'kids' of any age. Snowflakes Coloring Book is also available in Kindle format on Amazon with a link to download a printable pdf. This electronic version has color images with snow quotes to get you inspired and your creative juices flowing.
In the Pipeline – our next coloring book for Adults "Color My Doodles"
Three family members sat down one Friday evening and had a great time listening to music and doodling on blank paper. The "Color My Doodles" book grew from the result of that evening. Sign up using the "Want More?" form on the rainy days and holidays website to be the first to hear when it's been published.
Sources: Personal experience, NBC News, The Washington Post
NOTE: If you're based in South Africa and would like to purchase any of our products directly from us, please contact us to arrange EFT payment and delivery. (Products listed on Amazon are slightly different, due to the Amazon agreement policy.)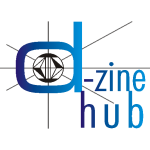 d-zine hub PUBLISHING,
d-zinehub ENGINEERING, and
d-zinehub ECO are
internal brands of d-zine hub
111 Conduit Street Johannesburg North Randburg Gauteng
2188 South Africa
We are a proud Member of the
Institute of Inventors and Innovators
d-zine hub ECO is licensed to recycle
Scrap and e-Waste