on the Blog…
Tips, Tricks, Tools (and random thoughts)
FREE Cancer Awareness Ribbon Poster and Coloring Page Printable Download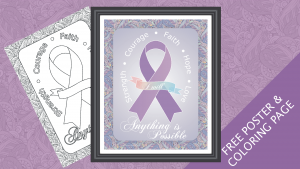 In honour of the 20th Anniversary of World Cancer Day (4 February 2020), and in honour of those we know or have lost to cancer, we're offering this "Lavender Cancer Awareness Ribbon Poster" and "Awareness Ribbon Colouring Page" as a free printable download.
We chose lavender for the poster ribbon, as this is the generic ribbon for all cancers, and have tried to include all ribbon colours in the background, specifically pink for breast cancer and blue for prostate cancer. The theme for cancer awareness this year is "I AM AND I WILL", hence the wording on the ribbon.
Read more about the  Union for International Cancer Control (UICC) here (UICC) and what you can do to raise awareness and take action in your community.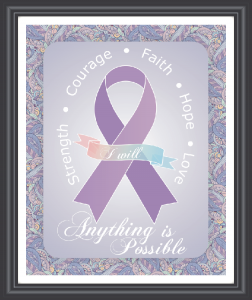 Whether for yourself, or for someone you know, we hope these printables will inspire you, and that colouring the image brings a form of escape and calming relief.
The printable downloads are in pdf format, A4 or Letter size.
Download your printables here (zip file containing pdf format files)
Please note these printables are for PERSONAL USE ONLY. The design used on these posters will soon be available in our online mechandise outlets.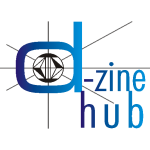 d-zine hub PUBLISHING,
d-zinehub ENGINEERING, and
d-zinehub ECO are
internal brands of d-zine hub
111 Conduit Street Johannesburg North Randburg Gauteng
2188 South Africa
We are a proud Member of the
Institute of Inventors and Innovators
d-zine hub ECO is licensed to recycle
Scrap and e-Waste