Got a minute?
(Actually, one and a half 🙂 ) Watch a short overview of our offerings.
What we do
With our expertise, software, associates and production partners, we are able to offer services ranging from conventional print and marketing collateral, to enhancing your online presence, including, but not limited to:
Offline
DTP (desktop publishing)
Graphic Design
Typography & Typesetting
Pre-Press Production
Board Game Layouts
Copy Editing
Proof Reading
Media & Messaging Project Co-ordination and Management
Online
Flipbooks (product catalogues, e-books)
Website Design, Maintenance and Optimisation
Animated Presentations
Online Publishing
Standard and Sketch Videos
Social Media Setup, Integration and Maintenance
Internet and Website Marketing Campaigns
Web Hosting
Contact us to find out how we can assist you with your requirements.
Image credits: Images are © d-zine hub, in the public domain or published with permission.
Adapted mockup from flying_stationery_psd_mockup_by_graphberry@deviantart, CC BY-SA 3.0.
Take a flip through Our Story (in 2 parts)
Our Offline Service – In Summary…
Offline...

We're happy to say that conventional design, layout, print and press is still relevant today, and we've worked on items
as small as lapel buttons and bottle labels, to as large as exhibition stands and vehicle branding…
…logos, books, stickers, corporate stationery suites, keyrings, continuous stationery, CD labels & inserts, promotional handouts, flyers, publications, t-shirts, adverts, trainer guides, banners, posters, packaging, board games…
you name it, chances are we've worked with something like it!
OurOnline Service – In Summary…
Online...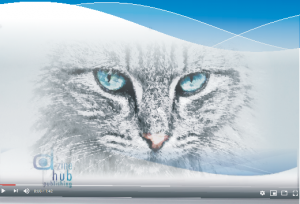 Rapid development in technology has provided the ability to produce more comprehensive and appealing electronic and online media, such as…
customised websites
(specifically using WordPress),
e-comm sites, e-books, flipbooks,
animated presentations, videos,
design download elements, and so on…
As with fashion, the world wide web has trending cycles. We offer a maintenance service whereby we ensure that your online presence is safe, up-to-date and serving you well as your 24/7 sales and marketing representative.
You can imagine that over 30 years we've done a lot of work for a lot of clients, either directly or indirectly via agents, printers and brokers.
Past and present, our client list includes:
Decisions Gifts
Mecosa
Jumbo Press
PLR Planners
Createful Journals
Book A Day
ServiceMIX
Align-Ed Network
Andrew Levy Employment Advisors
Levy Africa
C G Soaps
UNITAR, CIFAL, MELISSA and NESDA
Tsogo Sun
Johannesburg Youth Ballet
… and YOU?
At Align-Ed we have partnered with d-zine hub since 2002. Colleen has the unique ability to take concepts and visions from my head and turn them into amazing graphics and visual images. Her uncanny ability to 'see' and interpret my vision plays a vital role in the very fabric of the stories and content that is a part of the Align-Ed brands and product offering.
Colleen Wilkinson
Qualified with a BA in Communication, Psychology and Linguistics, Colleen is passionate about "converting concepts into reality and reflecting a brand's image with consistency and clarity in all media output". She has spent almost 30 years consulting in and designing, amongst other media, the presentation and packaging for marketing and training material. She has experience with international organisations, and has previously been involved in the design, production liaison and packaging of tri-lingual collateral and handout material for their international summits held in Africa and South America. She has also previously managed the design, layout, production and delivery of another's quarterly bi-lingual publications.
Closer to home, Colleen has had long-term working relationships with a number of regular clients. Among others, her portfolio includes Tsogo Sun's Learning and Development Department, Align-Ed Network, Mecosa and Decisions Gifts. Her contribution to each client differs, ranging from website development and maintenance to DTP, product design and project management.  Recently, she has been involved as the brand custodian of CI, Media and Messaging for the Align-Ed Foundation, a collaborative partner involved in the activities for the Nelson Mandela Centenary Year.
Having discovered the means, ease and new methods to express her creative side, Colleen enjoys her online design 'playground' where she has published books on Amazon and dabbles in d-zine hub's and her own online stores, offering her designs either as downloadables or printed onto various media (e.g. mugs, books, t-shirts, canvas) to the global online market.
*doyenne: senior or eldest female member of a group (wiktionary.org)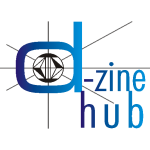 d-zine hub PUBLISHING,
d-zinehub ENGINEERING, and
d-zinehub ECO are
internal brands of d-zine hub
111 Conduit Street Johannesburg North Randburg Gauteng
2188 South Africa
We are a proud Member of the
Institute of Inventors and Innovators
d-zine hub ECO is licensed to recycle
Scrap and e-Waste