From our humble beginnings,
when word processors and CAD workstations were the 'new technology', to the mind-blowing digital design tools available today, d-zine hub (pronounced Design Hub) has sought to assist our clients with their print and electronic media or engineering draughting needs in such a way that we become one of your team, striving to make you proud of your output.
We are firm believers in long-term business relationships, and we are happy to say we have grown and developed alongside some of our clients, with partnerships going back almost 30 years.
We recognise that most often our clients have an idea of what they want. We make it our job to
advise,
design,
do and
develop
around this so that ultimately your concepts become a reality, with added value.
If you do need help with conceptualising, we're always excited to get involved and rise to the challenge…
"You imagine it – we'll make it happen, or we'll imagine it for you."
Our full time, fully competent team is relatively small, however we are proud to have on board a host of hand-picked local and international freelancers whom we call upon as project requirements dictate. In this way, you are always guaranteed of
superior expertise,
personal service and
hands-on management
from the core 'hub'.
Our design projects are based on a number of criteria:
client brief
client CI
client budget
functionality
current trends
to name a few…
We may be versatile, but
these d-zine hub qualities come standard with every project:
Reliability
Confidentiality
Attention to detail
Meeting deadlines
Listening to the client's brief
Delivering quality products and service
Building long-term relationships with our clients
From concept to completion, or starting and ending anywhere in between, we deliver to your requirements. A job is only considered to be complete when you are fully satisfied with our delivery.
Visit our Internal Brand links for more specific details:
Our core design philosophy
is reflected in the iconography of this website. That is, we
acknowledge
admire
learn from
are inspired by and
feel responsibility towards
all that Nature provides in terms of design
inspiration
technique
precision and
perfection
Without waxing lyrical, suffice to say, "Nature" (what/whoever you wish to call this miraculous phenomenon) is the Ultimate Designer, not to be overlooked or taken for granted. However, this is not to say that we are by any means limited in our thinking, innovation or creativity!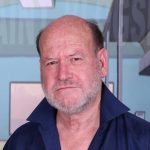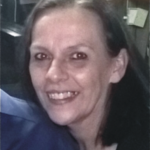 Tony and Colleen Wilkinson met and married at the time when desktop computers were being introduced as design media tools. Both recognised the potential and new opportunities that involvement in these media would bring to their respective skill sets.
At the time, the two were operating under separate banners; Tony as DOT Draughting Services, and Colleen, with her then business partner, as Frontline Business Services (FBS). Both businesses had stepped into the world of computer aided design, with Tony contracting as a CAD designer, and Colleen and her partner as DTP typesetters and graphic designers.
When Colleen's partner emigrated, and (as fate would have it) close to that time, Colleen fell pregnant with baby#1, it made sense to merge Colleen's operation with DOT Draughting. Thus DOT Publishing Services, the publishing arm of DOT Draughting, was born.
As with most industries, one has to keep up or step off the bus, so as time progressed, and the design industry exploded into realms we had not dreamed of or perhaps only imagined, we strategically renamed the business to d-zine hub, thus giving our name the flexibility that our offerings had grown to.
So now, here we are, d-zine hub, offering a wide range of quality and customised services related to media and engineering design as well as providing a 'hub' of well-researched and curated resources, tips, tricks and tools. We've done the ground work, paid the school fees, and established great relationships with our clients, fellow designers and reputable suppliers. The road to this point has been an 'interesting' one, sometimes smooth, sometimes bumpy, but never at a dead-end!
Read more about Tony and Colleen on their respective Brand pages.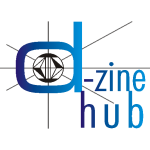 d-zine hub PUBLISHING,
d-zinehub ENGINEERING, and
d-zinehub ECO are
internal brands of d-zine hub
111 Conduit Street Johannesburg North Randburg Gauteng
2188 South Africa
We are a proud Member of the
Institute of Inventors and Innovators
d-zine hub ECO is licensed to recycle
Scrap and e-Waste