on the Blog…
Tips, Tricks, Tools (and random thoughts)
2019 Current Social Media Image Sizes
We all want our social images to look as good when we post them as they do on our computers / mobile devices, right? With all the different platforms, dimensions and criteria, this can be somewhat overwhelming. Fortunately, Dustin Stout has simplified this possible quandary and has us covered (with assurance that if anything changes, so will the information in this infographic).
In Summary, safe sizes across platforms are:
1920×1080 (Landscape)
735×1080 (Portrait)
1080×1080 (Square)
1200×628 (Facebook specific)
Remember to bookmark this page for easy reference.
Image courtesy of Dustin W. Stout.
 Happy posting! 🙂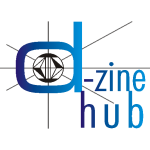 d-zine hub PUBLISHING,
d-zinehub ENGINEERING, and
d-zinehub ECO are
internal brands of d-zine hub
111 Conduit Street Johannesburg North Randburg Gauteng
2188 South Africa
We are a proud Member of the
Institute of Inventors and Innovators
d-zine hub ECO is licensed to recycle
Scrap and e-Waste